Telecom
We are Certified Telus and Bell partners who offers solutions and maintenances to wide-ranging communications services all across Western Canada specially Metro Vancouver and Fraser Valley. With over seven years of experience in telecommunications, we have proudly served hundreds of clients.
IP Trunking
IP trunking is large-scale use of Voice over IP (VoIP). With IP Trunking, your voice traffic runs as a single application on the establishment's IP access. The whole business is attached with the data world through a single connection and this connection is then divided among all the company's phones and computers. For businesses, IP trunking provides multiple telephone lines and also the need of essential telephone services like call waiting, call forwarding, voice mail systems, etc.
Key features:
IP trunking is more proficient than out-dated voice services and allows you to scale with effortlessly to add more capacity as your business growth.
It significantly lowers costs and improves proficiency of your voice and data traffic as it is handled by a single network.
All your calls go through a private and secure IP network and thereby getting high quality Voice over IP (VoIP) communications system. With IP Trunking, you can simplify your network, maximize your bandwidth, and access advanced data applications.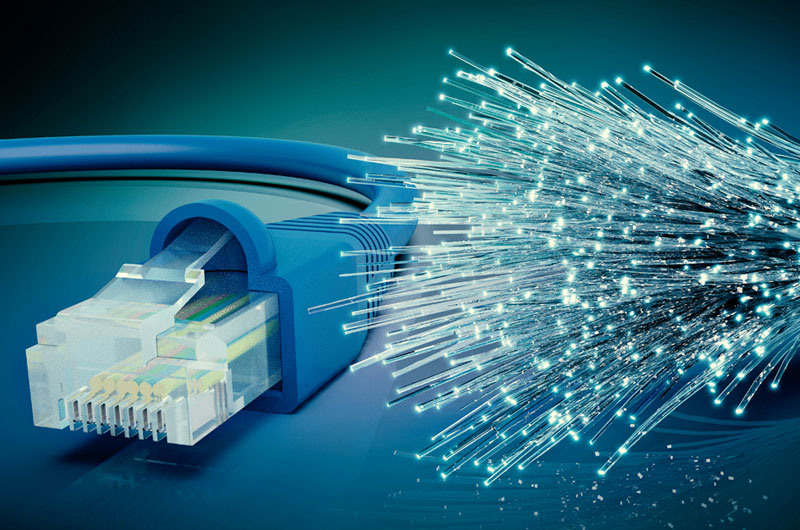 FTTH (Fibre to the Home)
Digital applications such as HD streaming, UHD TV and faster and reliant internet are becoming increasingly important in everybody's life. There has been a fast progression in network technology in recent years, which has empowered the use of fibre-optic to provide better quality bandwidths and as fibre-optic cables are able to permit transmission over larger distances and at higher bandwidths (data rates) than copper wires, therefore fibre-optic cables will be able to deal with the increasing data volumes and the rapidly growing needs of the customers over the coming years.
Our technicians are fully equipped for installing, maintaining, and testing fiber optic cable with industry standard fusion splicers and OTDR testers.
INSTALLATION & REPAIR
Our technicians are well trained and equipped with modern telecommunication tools to meet the industry standards. Technicians share the company's promise to serve the client's needs by delivering reliable and high-quality work while following proper safety practices. We offer quality installation and maintenance with guaranteed service across the Canada for:
Install, test and repair Telecommunication systems and associated hardware
Structure wiring installation, termination and testing.
Server & network organization.
VOIP Phone systems implementation & maintenance.
OSP
Outside Plant Division provides an array of infrastructure services. Our technicians are fully equipped and trained to build outside plant, both underground or aerial. Whether you are a utility or communications carrier/service provider, TCP Simple Technologies delivers expert solutions for all of your Outside Plant requirements. Safety and quality priorities are integrated into our systems, thereby ensuring total "Customer Satisfaction."